July 3, 2019 by Solidagro vzw
Climate Change Network for Community-based Initiatives (CCNCI), together with other environmental groups and advocates, commemorated Earth Day and March for Science by organizing events and mobilizing people to amplify the call for climate justice and the protection of the environment.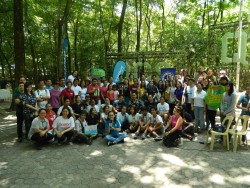 On Earth Day, more than 800 people trooped to the Arroceros Forest Park in the city of Manila to participate in various activities such as biking, art workshops, song and dance performances, and lectures on various topics such as climate change, organic farming, vegan diet, among others. Organizers set up booths with interactive activities aimed at educating people about various environmental issues and what they can do to contribute to the protection of the environment.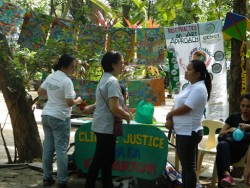 CCNCI's booth displayed climate change infographics, photos of climate change adaptation practices of various communities, and artworks made by children and persons with disabilities on climate change.
The organizers chose Arroceros Forest Park for this year's celebration in a bid to save it from a looming threat of destruction to pave the way for commercial space and the construction of a gymnasium. The 2.2-hectare park is considered as Manila's last lung. Located beside the Pasig River, it is home to over three thousand mostly endemic trees, various bird species, fireflies, bats, insects, rodents, and reptiles.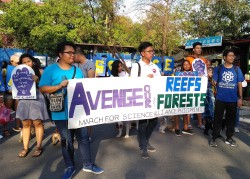 March for Science was held at the University of the Philippines with the theme: Avenge our Reefs and Forests. This year's mobilization focuses on the demand to protect the country's reefs and forests against destructive mining and reclamation projects, such as the Manila Bay Reclamation project.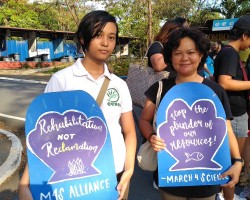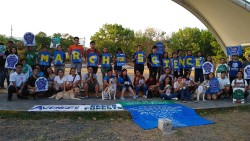 CCNCI, along with other progressive groups, has been actively campaigning against the said reclamation project as it is likely to result in significant adverse environmental and social effects. According to the fishermen group Pamalakaya (National Federation of Small Fisherfolk Organizations in the Philippines), 420 hectares of productive fishing waters will be transformed into commercial and industrial hub; while at least 7,000 fishing and urban poor families will be displaced and affected.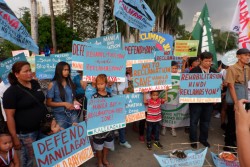 Various studies also show that the reclamation project will hasten land subsidence (gradual settling or sudden sinking of the Earth's surface), heighten the affected areas' vulnerability to floods, storm surges, and rising of sea level.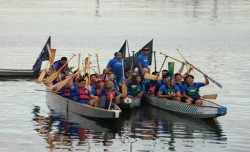 Tags: AlgemeenFilipijnenActiviteit van SolidagroVrouwenbewegingenagro-ecologie