July 4, 2019 by Solidagro vzw
June 22, 2019 - Statement of Anyadan Sumisilat Learners' Organization (ASLO), ALCADEV learners organization
We the students of the Alternative learning Center for Agricultural and Livelihood Development (ALCADEV) open the School Year 2019-2020 with joy and enthusiasm.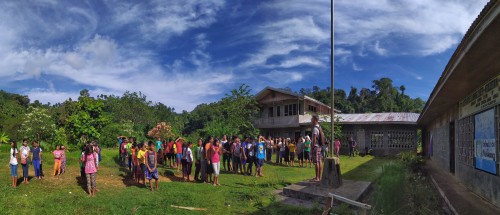 Despite the challenges we faced and continue to go through, such as grave threats and intimidation against our school and the continuing militarization, we stand firm to continue attaining education.
We are greatly pleased that more than 100 students are brave and determined to pursue education this school year. The number of students enrolled is clear confirmation of ALCADEV's big contribution in giving knowledge on agriculture to the Lumad youth which in turn, develop our communities.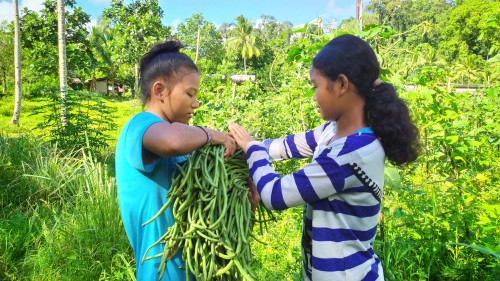 We know that a few of our teachers were threatened and forced to speak against our school, but we will continue to attain liberating education because it has greatly helped us, the Lumad youth. We will continue to develop scientific and environment-friendly agriculture which we will apply in our communities.
We, the Lumad youth, are ready for the challenges that will come in our lives, we are willing to sacrifice and continue so we will be educated and develop our skills in reading, writing and counting so we can effectively serve our fellow Lumad, develop our livelihood and defend our ancestral lands. We will continue to learn so we will be productive members of society.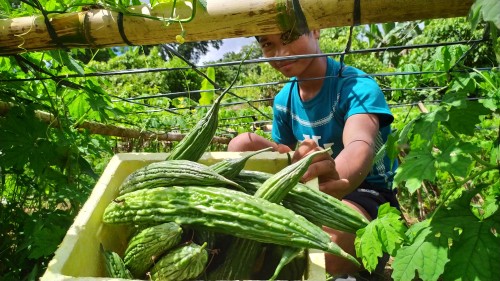 To start our school year in ALCADEV, we harvested different crops and vegetables in our school (farm) for our food needs as we attend school. Our bountiful harvest also benefitted our parents as we were able to give them and the communities the vegetables we harvested, which were more than what we (students) need. We also exchanged seedlings with the communities so we will develop farming together.
We answer the relentless attacks against our school by continuing to learn and advance our knowledge and skills. Through these, we can achieve wisdom to effectively preserve the resources in our ancestral lands which is under constant threat of exploitation.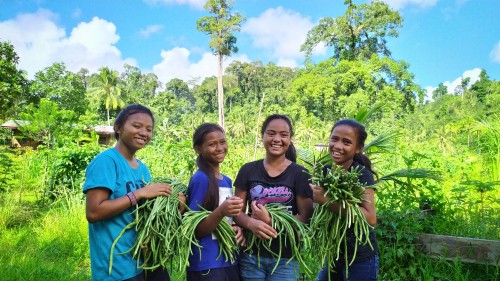 We would like to thank the people, the friends of the Lumad, who continue to support us. We ask you to continue to join us in our struggle to stand on our own.
Stop the filing of trumped up cases against our teahers and Lumad-leaders! Stop the threats and attacks against our schools TRIFPSS and ALCADEV!
End Martial Law!
Pull out the military from the countryside!
Stop the forced surrender of students, teachers and leaders!
Defend the right to education of the Lumad youth!
Tags: AlgemeenFilipijnenActiviteit van Solidagroagro-ecologieScholen