The Philippines
News from the Philippines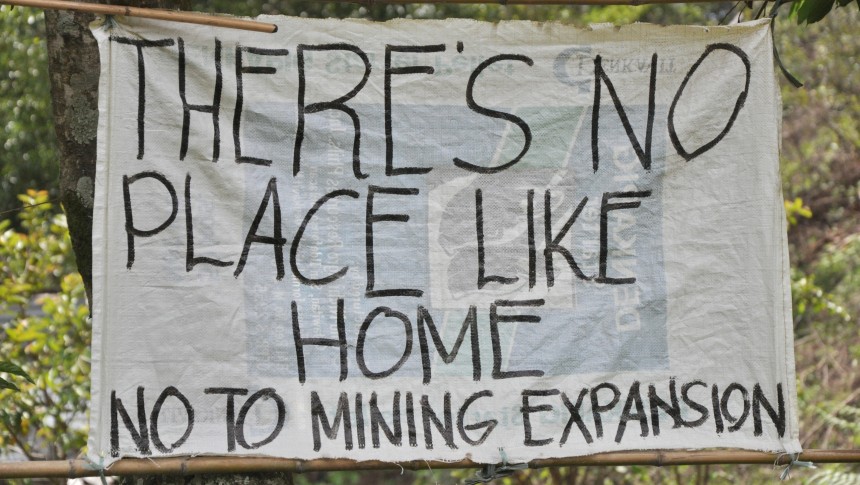 With joint forces
A land where landowners are at play and most peasant families have no land, nor the right to speak. A land of bitter contrasts between rich and poor, but also a country with a long tradition of popular movements. Sharp analyses and political action combined with concrete projects that improve the living conditions of the farmers, that's what our partners and we are all about.
No less than 100 million inhabitants, a third of whom live from agriculture, live on this group of islands in South-East Asia. Agriculture is still dominated by feudal forms of land ownership but also by the activities of multinational agribusinesses.
The results are great poverty in rural areas and migration to slums in the big cities. But the country has a long tradition of resistance with countless grassroots organizations and NGOs. The government responds to these actions with outright repression, with the support of paramilitary groups.
We see the small and big picture
Solidagro supports organizations that stand up for a righteous allocation of land and the application of a democratic system in various areas.
At the local level, we encourage farmers to better organize themselves to form a counterforce against exploitation and oppression, and to demand support from local governments.
At the same time, we assist them in improving their agricultural production, while paying close attention to its ecological impact. After all, without thorough land reform, support for ecological agriculture and radical climate policy, local projects remain surrounded by many threats such as intensive mining. The right to food is unfortunately not guaranteed.
Networks
Via our partner MASIPAG (see below) we are part of Agroecology X, the largest national network for agro-ecology in the Philippines. It is a unique community of organizations, associations, sustainable agriculture practitioners and advocates and social entrepreneurs.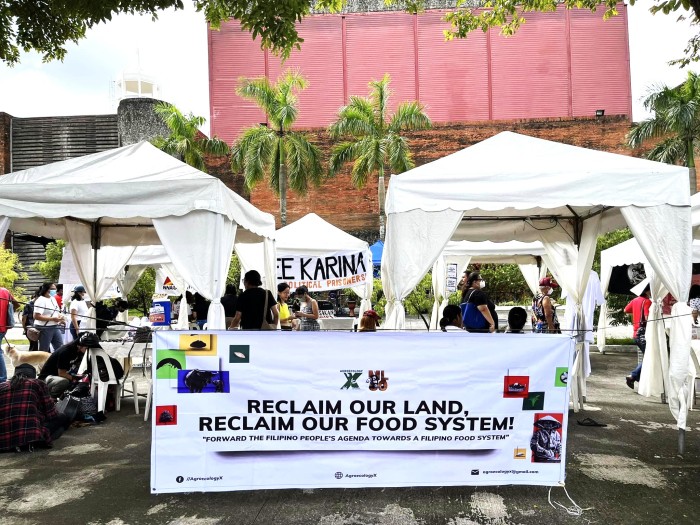 © Agroecology X
Partnerships
CCNCI - Climate Change Network for Community-based Initiatives - is a national alliance of organizations working for climate justice, environmental rights, and sustainable development. CCNCI contributes to efforts in mainstreaming climate change education through innovative approaches and pushing for the implementation of climate change policies.

In partnership with Solidagro, it is actively involved in developing community-based initiatives focusing particularly on agroecology as a climate change adaptation and mitigation strategy.
CDPC - Center for Development Programs in the Cordillera - is a consortium of development NGOs in the Cordillera region in support of the Indigenous Peoples' struggle for the right to self-determination.

Together with Solidagro, CDPC aims to contribute to building self-determined and sustainable development for Cordillera communities by, among others, enhancing the indigenous agricultural systems and livelihood consistent with the indigenous system of sustainable natural resource management and environmental conservation.
PNFSP - Philippine Network of Food Security Programmes - is a national network of food security advocates with members advancing the right to food through agroecology as an alternative farming system and a social movement.

With Solidagro's support, PNFSP contributes to policy advocacy, community modeling (integration of local knowledge and scientific knowledge), and documentation and dissemination of agroecological practices to influence policy changes on the local and national levels.



MASIPAG - Magsasaka at Siyentipiko para sa Pag-unlad ng Agrikultura (translation: Farmers and scientists for agricultural development) is a national network of farmers and scientists promoting agroecology.

For Solidagro, MASIPAG contributes to the capacities of local Philippine partners in agroecological techniques, community outreach and policy advocacy. The focus is on smallholder farmers in key areas in Luzon, Visayas and Mindanao. MASIPAG further takes the lead in the national Agroecology X network (see above) and manages several learning farms around sustainable agricultural techniques.
Contact
Would you like more information or would you like to have a chat?
Contact Pascal via pascal.vandriessche@solidagro.be or call 03 777 20 15.